Pulverizer
Maruti industries is pioneer in pulverizer throughout the world. we having a different category in pulverizer like 1)impex pulvarizer 2) mini pulvarizer 3) miracle mill.
Showing all products from Group pulverizer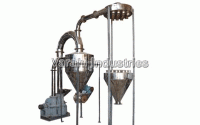 Varahi Industries is mainly exports the impex pulverizer in the world wide it is mainly used in segment like mineral , chemicle ,agriculture,metal etc. the main role of impex pulvarizer is to hammer the product on the basic line on regular basis
Pulverizer range and specification
Model
Motor (HP)
RPM (Machine)
Fineness
(Mesh Size)
Output Range (Kg/Hr)

VIP-12

7.5

2800-3500

100-300

50 - 60

VIP-16

10

2800-3500

100-300

80 - 100

VIP-20

10-15

2200

75 - 300

80 - 300

VIP-25

20-30

2000

75 - 300

150 - 450

VIP-32 (wc)

50-60

1800

75 - 300

400 - 900

VIP-42

80-100

1800

75 - 300

600 - 1500
Use of Pulverizer:
Industries Type
Materials



Chemical:

Pigments, Intermediates, Dyes, organic, etc

Agriculture:

Spices, Guar gum, Flour, Black Gram, Sandalwood, Herbal, Turmeric, and Snuff etc.

Minerals:

Bauxite, Calcite, Coal, Lime Stone, Soap Stone, China Clay, Dolomite, Bentonite, Gypsum, POP, Marble etc.

Metal:

C.I. Powder, Ferro Alloys, Zinc Dross, Brass Dross, etc.

Other:

Pesticides and Insecticide Prawn Feed, Precipitated Silica, Carbon Black etc

All above data are nominal only. It is vary case to case based on many different parameters.
Inquiry
Details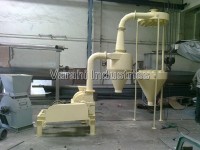 Varahi Industries is having a standard in mini pulvarizer. and sold out in different countries world wide main application of mini pulvarizer is to rotate the hammer on the product regular interval so that product get the best shape.
Inquiry
Details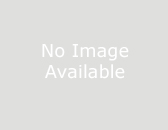 Varahi Industries is proffesional manufacturer in miracle mill. we are also doing exports of miracale mills world wide. it mainly used in chemicle and dyes and pigment segment


Inquiry
Details